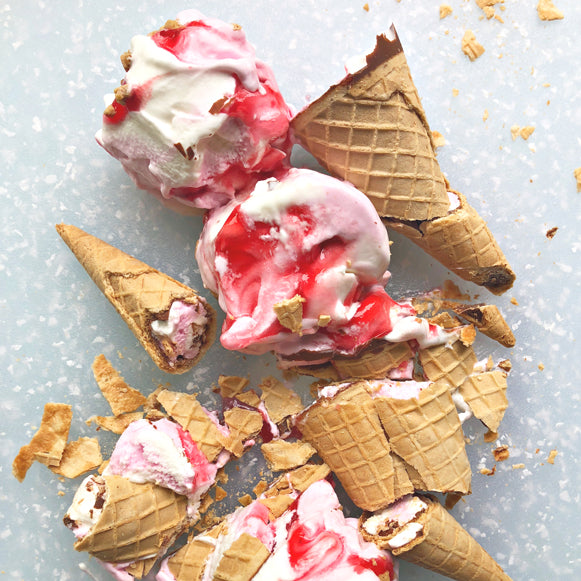 Happy Sunday, sweet friends!
So much on the go! Here's the scoop on the past week in the land of sprinkles and cakelets:
MONDAY: Spent the day among sprinkle squad, using our muscles, setting up for the big week here! So many sprinkles and, well, stuff. Hooray!
TUESDAY: We are so proud to collaborate with this beauty, resulting in this fluffiness (soon coming to the shop!).
WEDNESDAY: These two.
THURSDAY: Opened a parcel with glee! Here's what was inside.
FRIDAY: Discovered this. Now there's no turning back.
SATURDAY: Spent the day in Toronto meeting so many amazing readers and customers (see Tuesday). It's only the third time since starting Sweetapolita back in 2010 that I have had that chance, so it means so much! And finally had the perfect chance to wear this and this.
SUNDAY: Currently celebrating National Soft Serve Ice Cream Day by eating this. You totally should too.
Happy sprinkling and Sunday-ing, friends!